Every time we watch Kal Ho Naa Ho, dust keeps falling in our eyes, triggering profuse tears. We will leave it to King Khan (Shah Rukh Khan) to break our hearts in a million pieces with his impeccable acting and make us ugly cry on the other side of the silver screen.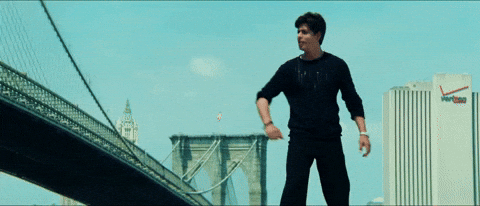 It has been 15 years since the release of Kal Ho Naa Ho (which translates as Tomorrow May Never Come) starring Shah Rukh Khan, Said Ali Khan and Pretty Zinta. The movie has made it to the continent of Africa, building a huge fan base in a country that has the 3rd largest film industry in the world after Hollywood and Bollywood; Nigeria!
A video uploaded on Twitter by Ali Gul Khan that shows 3 Nigerian boys performing their very own rendition of Kal Ho Naa Ho has gone viral, with over 22K retweets and 40K likes.
We love this version so much that we think Nollywood needs its own Kal Ho Naa Ho remake.
Check it out:
I swear Nigerians watch more Bollywood than Indians 😂 pic.twitter.com/DC8hPiDwqU

— Pahari 🏔 (@paharikawa) December 21, 2018
Follow us on Instagram, Facebook or Telegram for more updates and breaking news.