We have missed the power pact Superstar Rajinikanth mass intro song voiced by SP Balasubrahmanyam. At the recent 'SPB Live In Concert' press conference that happened in Kuala Lumpur, the maestro himself confirmed that he will be singing in Rajinikanth's next film titled 'Darbar'. This followed a question raised by a member of the Malaysian Superstar Rajinikanth Fan Club (MSRFC) who wanted to know if SPB will be singing more lines after Marana Mass from Petta.
In response to that, SPB said, "Arumayana (Fantastic) situation. He's an upright police officer in Mumbai, and a paarattu vizha (honorary event) is being held for him. He questions the need for such a celebration, saying he'd done just his duty. He then goes on to say that he's a cop when he wears the khakhi, and when he removes his uniform, he's one among the people, and andha mass-ku oru paatu paaduvar. Romba arumaya vandirukku (The outcome is brilliant). Thanks Anirudh, thanks Superstar."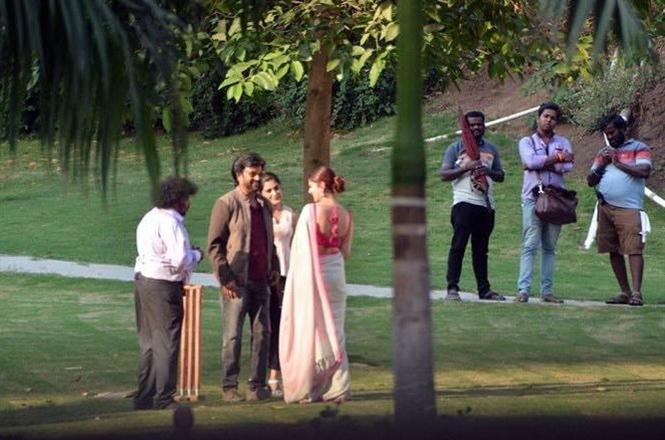 Previously, SPB has voiced many Rajinikanth intro songs such as Athanda Ithanda from Arunachalam, En Peru Padayappa from Padayappa and Balleilakka from Sivaji. Darbar is an action thriller film written and directed by AR Murugadoss and produced by Allirajah Subaskaran. The film stars Rajinikanth and Nayanthara in the lead roles with Anirudh Ravichander as the music director. The film will be released in January 2020.
As for SP Bala, he will be returning to Malaysian soils on the 31st August for Raaghav Production's 'SPB Live In Concert' to perform exclusive hits of Ilayaraja.