Ganesh Asirvatham from Klang is the world's No 1 Scrabble Player.
In 2007, he was the second runner-up of the World Scrabble Championship 2007  and the former Guinness World Record holder in 2007 for the most Scrabble opponents played simultaneously by one challenger where he played against 25 people, and won 21 out of 25 games.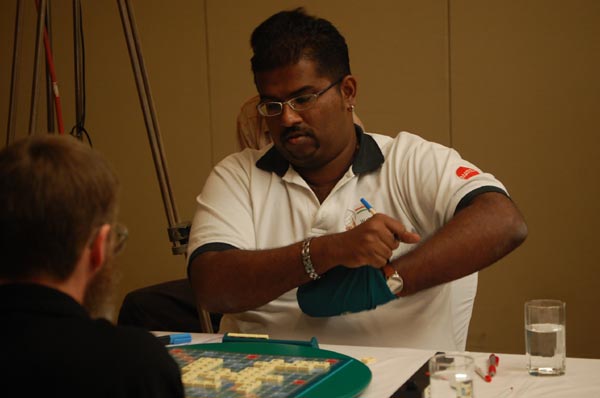 Ganesh was under the tutelage of Malaysian national Scrabble champion Raja Fuadin Abdullah at 16 and by the time he was 20, Ganesh represented Malaysia in the first ever World Scrabble Championship in Australia. After a ten year hiatus, he resumed playing in competitions and became an overall champion at a Scrabble tournament in Penang and scored his rank as World No.1 Scrabble Player.
Currently, Ganesh is preparing for the World English Language Scrabble Players Association in Goa, India.
Source: The Star
Follow us on Instagram, Facebook or Telegram for more updates and breaking news.