2 years ago, Jasmine took a leap of faith and the rest is history.
If you met Jasmine Kaar a couple of years ago, it would have been a completely different narrative. After completing a double degree finance and marketing in Australia, Jasmine took up high-flying jobs in the finance industry in Malaysia. After 8 years in the industry, the Sarawak-born actor felt like she was not answering her calling and felt like she did not fit in the industry anymore. She took a 6 months sabbatical in Australia to find her true calling.
As she traced her life back to her younger days, Jasmine realised how much she loved acting. While being supportive of her decision, her family were concerned about how she will find the right channels in an industry that is so foreign to her. Determined to make it into the industry anyway, Jasmine accepted a role in An Honest Mistake's music video. She went to accept extra roles in TV serials, movies and commercials. She also made her screen presence felt in movies like "Our Girl" and "Tarak".
She was thrilled when she landed an extra role on Hollywood feature film, Crazy Rich Asians and then was offered the lead roles in TV commercials for McDonalds and Celcom. While her acting career was picking up pace, Jasmine also did modelling concurrently and walked for Tarik Jeans at the Kuala Lumpur Fashion Week (KLFW) 2018.
When she was approached to attend an audition for a Tamil film, Jasmine had very little idea about what she was getting herself into. The film was looking to cast a female gangster and she thought it would be like any other role she has been offered before. When Jasmine was confirmed a role in the film, she was thrilled to discover that it was a Vikram starrer under the direction of Rajesh Selva. Rajesh Selva is known for his work in Vishwaroopam and Uttama Villain under Kamal Hassan's Raaj Kamal Films International.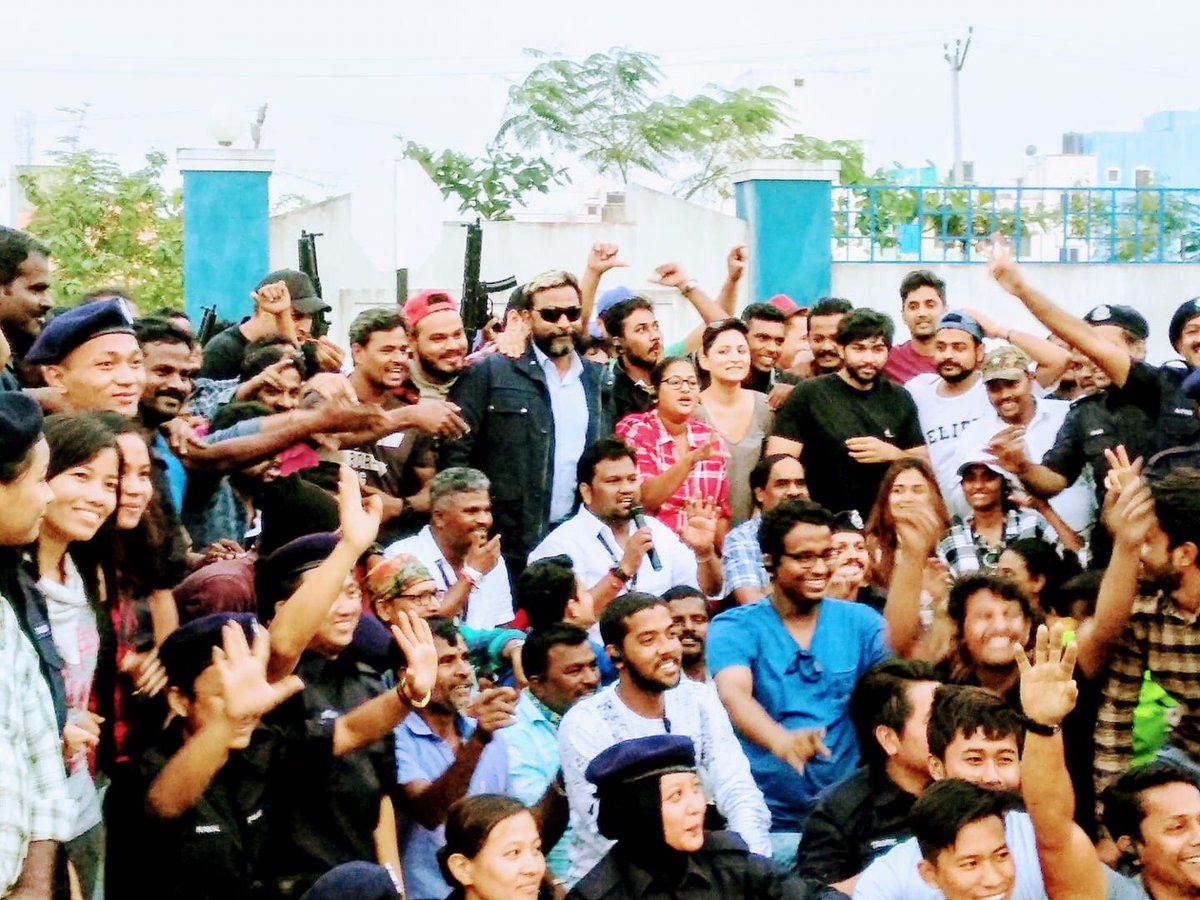 When asked about her role in the film, Jasmine confirms that she shares screen time with Vikram, Akshara Haasan and Abhi Hassan. She added, "Working with Vikram was such a delight. He is so down-to-earth and kind to everyone around him. When I got on set, Vikram came up to me to greet me. He is always helping his co-stars to perform better by guiding them when needed. It was truly an honour to work with the entire team".

Kadaram Kondan will be premiering on 19 July and we can wait to watch Jasmine;s performance in it.
Watch the trailer right here:
Follow us on Instagram, Facebook or Telegram for more updates and breaking news.