It was fun and sunshine in paradise as Priyanka Chopra Jonas celebrated her 37th birthday with her husband, Nick Jonas, and family. The entire shabang are out on a luxury yacht, celebrating the actor and producer in Miami, Florida.
The fun was short lived as paparazzi clicked photos of Priyanka having a cigarette, while her mother and Nick Jonas enjoyed cigars. She has been trolled relentlessly online with people calling her out for an asthma infomercial that Priyanka had starred in some time back. Priyanka had admitted that she has been suffering from asthma and spoke up against burning firecrackers around Diwali.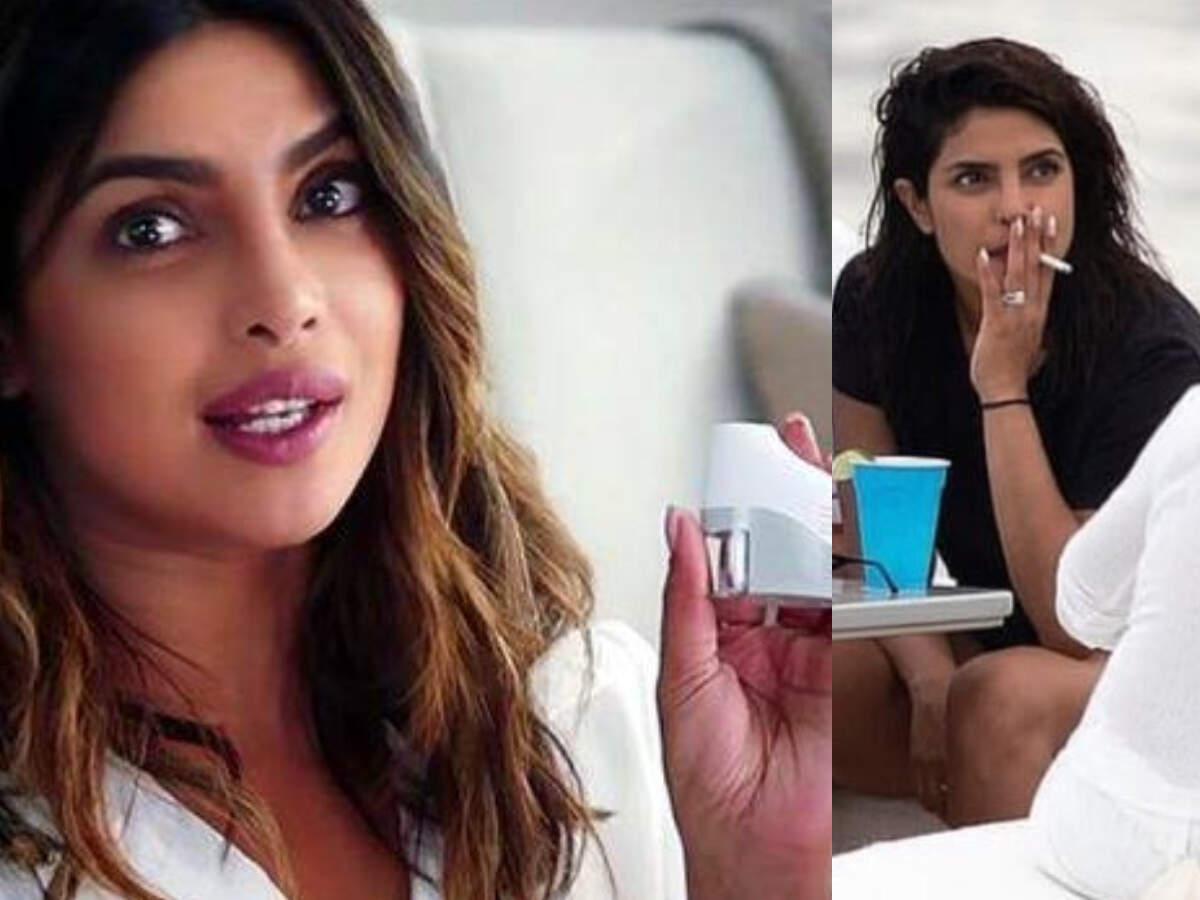 In a tweet in 2010, Priyanka wrote, "Smoking is awful!! Yuck!!".
Netizens sharpened their claws and called her out online for her double standards on smoking and asthma awareness. One Twitter user even pointed out how she went against everything she preached with a massive display of fireworks at her wedding and also taking a puff while on vacation.
#PriyankaChopra giving comments on diwali to not use firecrackers and all & I have asthma people like me suffer during diwali and blabla

Pic 1. Firecrackers on her wedding
Pic 2. Smoking cigarette

Now this cigarette won't affect you and the firecrackers didn't harm to anyone pic.twitter.com/ZYYm8eRuaO

— Anurag Tiwari (@Anurag2748) July 21, 2019
Other fans were upset that she did not even show an empathy towards the current situation in Assam. Priyanka was appointed as the ambassador of the state that is currently engulfed by floods. This has been one of the worst floods Assam has witnessed with 15 people dead, over 4.3 million affected and 95% of the Kaziranga National Park deluged.
While Priyanka is yet to respond about the situation, we have found the asthma ad that she starred in. WATCH it here:
Follow us on Instagram, Facebook or Telegram for more updates and breaking news.