Malaysians that have been fretting on the SOPs to watch movies in cinemas, worry not as you can now satisfy your cinema and popcorn craving whilst sitting in your car with your loved ones. The most awaited drive-in cinema is now open in the northern and southern region of the Peninsular! Perak has officially opened the first drive-in cinema in Malaysia on the 18th of July.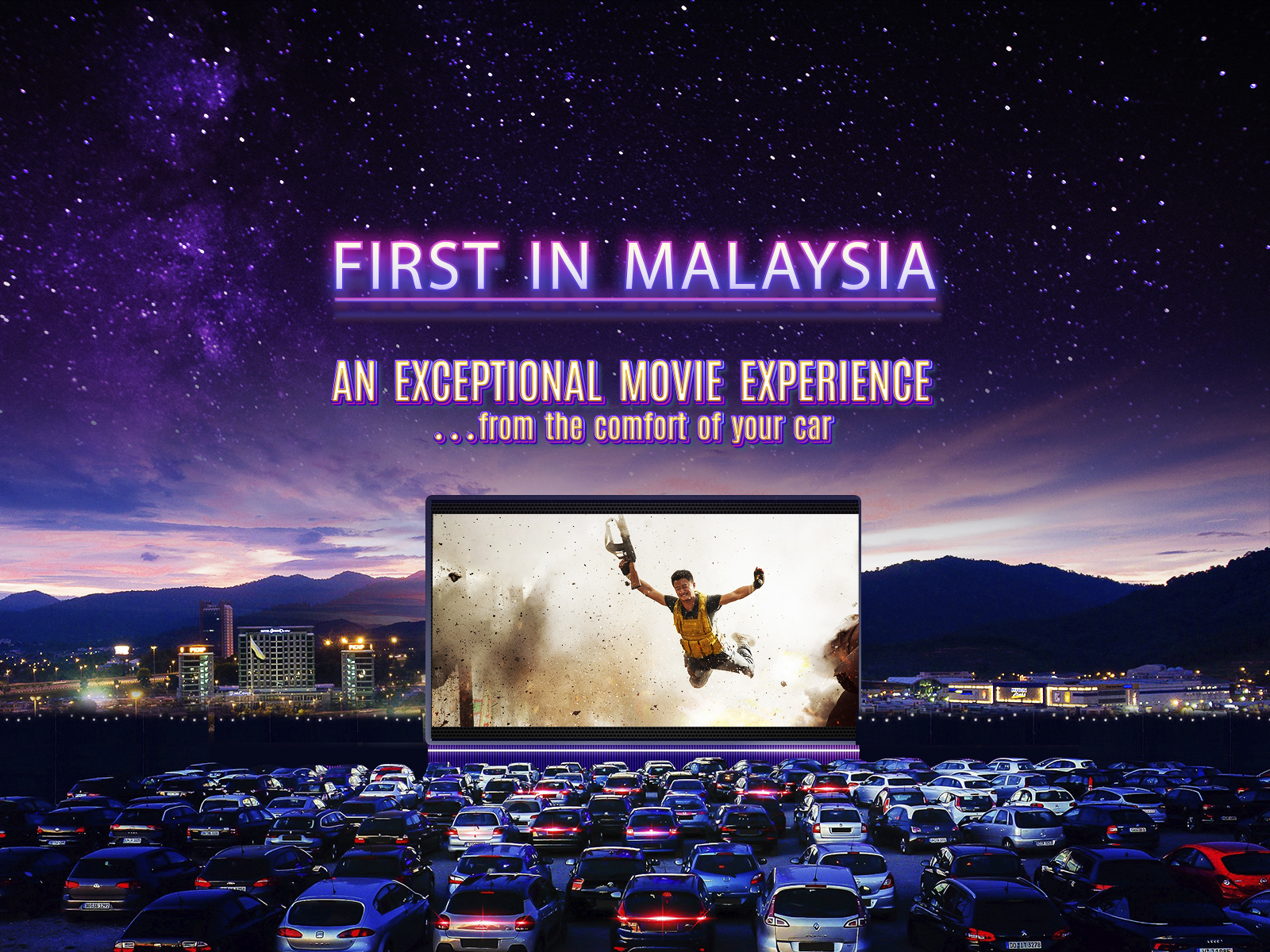 The theatre was an initiative done by the Chief Minister of Perak, Datuk Seri Ahmad Faizal Azumu which was then carried out by Perak Corporation Berhad (PCB) so that the public could enjoy the privilege of a cinematic experience during the recovery movement control order (RMCO). The drive-in theatre known as Casuarina Sini-Drive is located at Downtown Meru, Ipoh only allowing 70 cars per screening into the premise.
To snack away during your movies, there are various finger lickin' combo selections for you to savour on. The combos are priced reasonably with a big portion of meals. Movie Buffs can now have one of the best movie experiences!
Meanwhile, a drive-in cinema is expected to be opened soon in KL on 28th of July at 7.30pm located at Lanai Parking Lot beside the Malaysian Tourism Centre (MaTiC) in Jalan Ampang. This cinema exprience is brought to you specially by M-Junction alongside MD Events Asia and 2spicy Entertainment.
Making this event extraordinary special, Crazy Rich Asians and all-time romantic favourite, Titanic will be screening on a nine by four meters LED screens.
Only 50 vehicles will be allowed entry per screening. Sedan cars will be parked in the front rows while larger vehicles comprising of four-wheeled drives and vans will be parked behind. On the other hand, Bluetooth devices will be provided for vehicles without Aux ports or Bluetooth functions, making it comfortable for movie goers.
There will be two screenings per day at 7.30pm and 9pm onwards. No excuse for you to miss this opportunity.
Are you all excited?! Book your tickets and be the first to stand a chance to be part of the country's very own first drive-in cinema. Head over here to book your tickets! For more updates on upcoming venues and ticket prices, check it out here.
Follow us on Instagram, Facebook or Telegram for more updates and breaking news.