We have been following Sai Pallavi closely since the 2015 Malayalam romantic film, 'Premam', in which she starred as college lecturer and Nivin Paully's love interest, Malar. She quickly garnered a huge fanbase with her brilliant acting, carefree (and makeup free) approach and impressive Kuthu skills!
When we learned that this award-winning actress will be playing the female lead in Balaji Mohan's 'Maari 2', we couldn't wait to see her performance. Let's just say she completely nailed her role as the endearing rowdy Arathu Anandhi who was head-over-heels in love with Maari, played by Dhanush.
Here are the 4 times Sai Pallavi killed it as Arathu Aanandhi in 'Maari 2'
1. Rowdy Baby
In 2008, Sai Pallavi participated in a dance reality show on Vijay TV called Ungalil Yaar Adutha Prabhu Deva. Fast forward a decade later, Prabhu Deva choreographs her dance sequence with Dhanush to the catchy beats of Yuvan Shankar Raja's 'Rowdy Baby'. Sai Pallavi moved with such ease throughout the flips, turn, tumbles and kuthu-s. Without giving away too much, here are some images from the sets of Rowdy Baby.
This song will definitely get you moving!
2. Her Own Mass Entry
We know.. it's almost 2019, and still, the male lead always gets the 'mass entry' and the female lead usually just has to walk effortlessly against strong monsoon winds ?
Sai Pallavi completely changes the game with her own MASS Entry! She speeds through the silver screens straight into our hearts in an auto, has her slow-motion MASS walk and even an intro dialogue; "Hi, Rowdy baby!".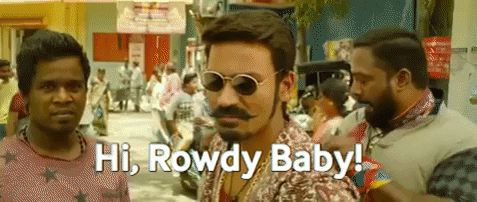 3. Empowered Aanandhi
Yes, Sai Pallavi is a love-struck puppy in 'Maari 2' but she also has her own thing going.  She takes care of herself and her family, works hard as an auto driver (amongst other things) and supports other women in the workforce.
While we might not agree with what her 'job' entails in this movie, is it not refreshing to see a female lead play something more than a 'damsel-in-distress'?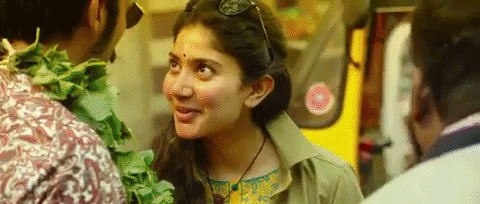 4. 'Un Smile-u' (Your Smile)
When Aanandhi asks Maari what he likes about her, he says, "Un Smile-u", which translates as,"Your smile". We second that! As the plot unfolds and Aanandhi is faced with adversity, she never loses her fight and smile. Aanandhi's positive outlook on life and Sai Pallavi's perfect portrayal of that had us 'laugh-crying' (yup, that's a new term) in the cinemas.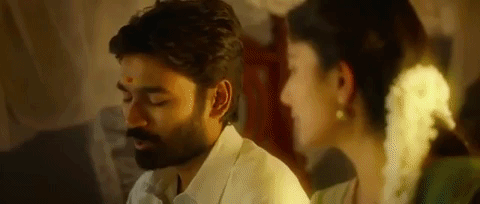 Catch 'Maari 2' in cinemas nationwide and share your thoughts on Arathu Aanandhi with us!
Follow us on Instagram, Facebook or Telegram for more updates and breaking news.