Over the weekend, a photo advertising the 'innovative' designs of the Baju Kurung seeped through our society in the form of unsolicited WhatsApp message forwards, ingenious memes and brutally honest, dissective rants on social media.
The photo of models showcasing an outfit, that can only be described as a poor attempt of incorporating the Pallu of a Saree into the designs of a figure-hugging, mermaid shaped Baju Kurung, can be found on DSinari's e-commerce site.
A Kurung modern, which is a figure-hugging knee length attire worn on top of a mermaid-tail maxi skirt, was used as the canvas to add a rectangular piece of chiffon lined with gold zari to create the Kurung Modern Saree! (even the name is so well thought of ?)
The Kurung Modern Saree comes in 5 shades but nothing was more overwhelming than the shade that was thrown on the oldest unstitched garment in the world and the entire Indian community with this atrocious act of cultural appropriation!
This is not the first time a fashion designer has attempted to create a design based on the Indian culture. The blinding, emesis-inducing sights of folks donning Turbans, Sarees and Bindhis at Bollywood themed dance-offs during wedding festivities fills us with abhorrence.
Cultural appropriation is a derogatory act of arrogance and belittlement of minority races. It is a tricky concept to grasp and comprehend but learning about it will avoid you from landing in sticky situations in the future.
What is Cultural Appropriation?
Let's pull a definition from the dictionaries.
Oxford Dictionaries defines cultural appropriation as;
"the unacknowledged or inappropriate adoption of the customs, practices, ideas, etc. of one people or society by members of another and typically more dominant people or society."
In simpler words, cultural appropriation is when you steal or use bits and pieces of another culture, that is usually a minority, without giving due credit and respect to the people of the culture.
It is a form of structural discrimination and oppression of race and culture. This also means that next time your friends do that stupid horizontal head-shake to mock an Indian person or when someone uses their grandmother's curtain to drape a fabric mess and call it a Saree, they are discriminating the Indian culture!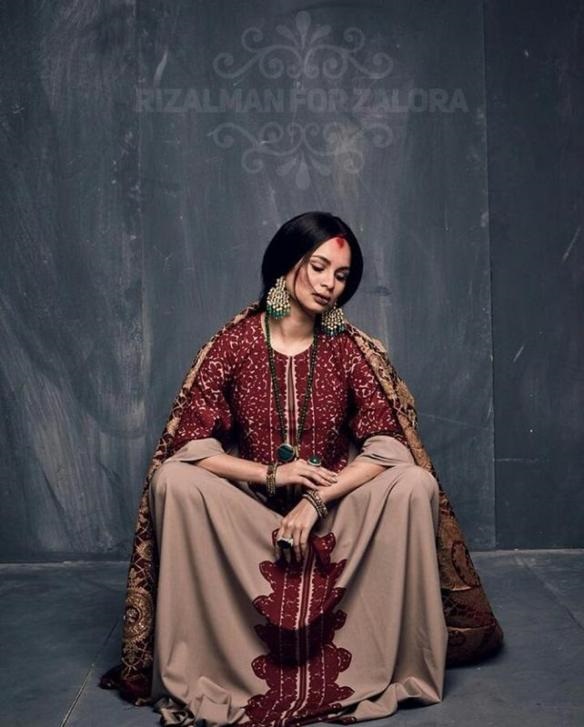 Appropriation of Indian Culture In Malaysia
Fashion: Rizalman For Zalora 2018
Bollywood sells. We know.
But didn't anyone, be it the seamstress or designer or models or fashion buyers, point out that this is a grand theft in broad daylight?
If you saw a lady being robbed by some thieves, do you try to do something about it, or just go on with your busy lives? The least you could do as an on-looker is call the police.
The same concept applies to theft of culture. Datuk Rizalman's Raya collection for Zalora was precisely that! He did not just steal and misuse properties of the Indian culture, he even sold it at a hefty price tag that ranged between RM170 and RM1,272.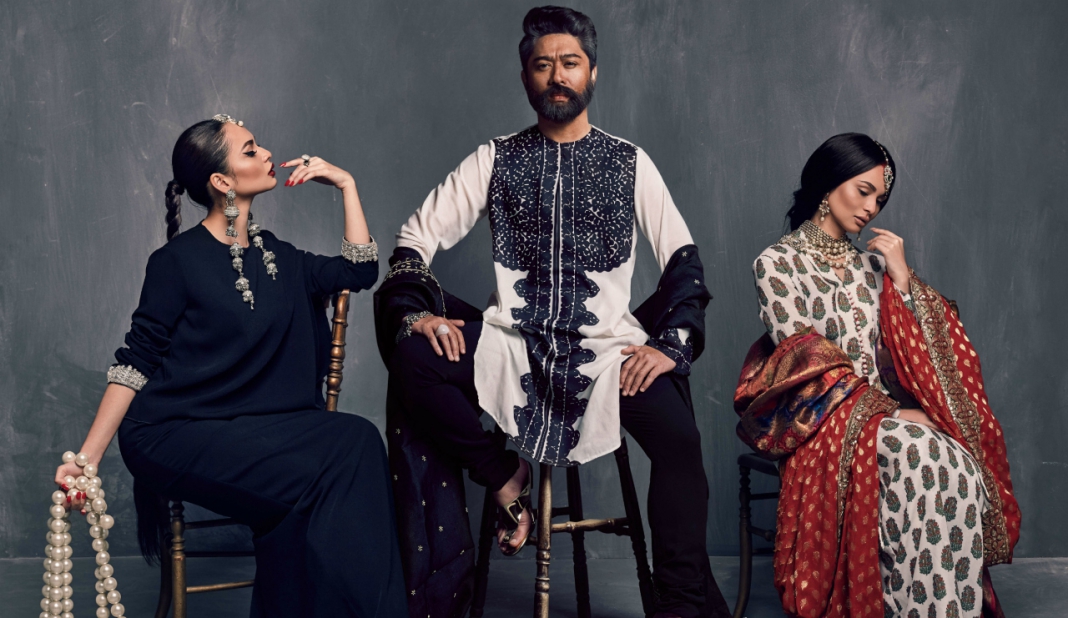 What was even more notorious that this collection, was the fashion show that preceded the collection launch. In the star-studded event, dozens of dancers were dressed in lehenga skirts, t-shirts, long braids, jhumkas and gajra, with Malaysian actress, Izara Aishah leading the opening dance performance.
Like a cherry on top of all this fuckery, Datuk Rizalman made a 'powerful' entry with a fake beard glued to his face (not stereotypical at all) and a long yellow flower garland. The media across the country applauded the spectacular event and were all praises about their one-of-a-kind experience.
Festivities & Parties
The Indian culture is not a party theme!
Unless, the party is organised by people of Indian heritage, because then it is not a theme, it's just their way of life. Almost every other weekend, another Bollywood themed Malam Berinai and birthday parties pollute social media feeds and media covers.
When business tycoon, Datuk Aliff Syukri, unveiled his 40,000 square foot triple storey mansion, we cheered on the man's success in his entrepreneurial ventures. When he decided to throw a Bollywood themed house warming party, we wanted to hurl a chapal right at him.
Business people, celebrities and the who's-who partied all night at the expense of making a mockery out of the Indian culture. Some didn't even have the respect to do any research on Indian clothing and decided that hanging bells, beads and tassels from almost every crease and corners of their body was adequate.
Thanks to the widespread domination of Bollywood films and the tantalising aesthetics of the Indian culture, many do want to share the experience of wearing a Lehenga or Saree and grooving to some Desi tunes.
So, when is it OK to indulge in another culture and how can one do it respectfully?
Cultural Appreciation VS Cultural Appropriation
These are terms that we'd like to introduce to: Appreciation VS Appropriation.
Growing up in a multicultural country, Malaysians have the advantage of experiencing different cultures, practices and traditions and it's diffuse amalgamation in our country. We celebrate different festivals and devour traditional delicacies in the spirit of unity and being Malaysian. The lines become blurry and we all find ourselves in a melting pot of customs and practices.
We gathered perspectives from journals, studies and articles that discuss where we can draw the line. Here is the simplified version of it:
Cultural Appropriation is:
Commercialisation or profiteering off another culture (usually a minority) without giving credit to its people
Using a cultural outfit as a costume
Ignore the value, significance, or meaning of the object/practice
Lack of knowledge of the history and origins of a culture
Plays on historic themes of oppression, domination, and privilege
Looked down upon/mocked when practiced/worn by the original marginalized culture, but becomes "cool," "trendy," or "edgy" when done by the oppressors/appropriators
Cultural Appreciation is:
Understanding or knowledge of culture and practices
Being cautious not to undermine the significance of practices
Genuine invested interest in the tradition to learn the history of a culture
Pay homage to people of the culture with representation
Clearly stating that this has been respectfully borrowed from a different culture
Attending and participating in cultural activities or festivities organised by people of the culture
Compensating the people of the culture with value or an exchange if parts of a culture is used for commercial purposes
Seeking permission and consulting in the ethnic group
So, please visit your Indian friends homes on Deepavali dressed in well-researched and authentic Indian outfits.
If you are a designer who uses the Indian culture as inspiration, pay tribute to the community and represent the community by adding models from that particular ethnic group.
And DON'T, for the love of God, organise another Bollywood themed party!
Source: Reachout.AU , The Vigil, Medium, The Odyssey, HuffPost, Bust
Follow us on Instagram, Facebook or Telegram for more updates and breaking news.