The 2018 Malaysian Tamil film, 'Vedigundu Pasangge', has garnered many accolades for the cast and screenplay. The film also became the first and higher-grossing Tamil language film in Malaysia with over RM1.1 million in box-office collections.
'Vedigundu Pasangge' is the third part of the Pasange trilogy following 'Vilayaatu Pasangge' (2011) and 'Vetti Pasangge' (2014). The film is produced by Veedu Production with power couple, Denes Kumar and Dr Vimala Perumal, spearheading the entire production.
The film was screened in Malaysia, India, Sri Lanka, Singapore and United Kingdom and now has an international recognition to celebrate local films with a global reach. 'Vedigundu Pasangge', recently, won 'Best Film' and 'Best Female Actor' awards at the 10th Norway Tamil Film Festival.
Award-winning Malaysian actress, Sangeeta Krishnasamy, starred in the lead female role opposite Denes Kumar in the film that narrates snatch theft and other socioeconomical issues within the local Indian community. In 2018, the film was also awarded 'Best Mediterrani Writing/Screenplay' at the Barcelona Planet Film Festival 2018 in Spain.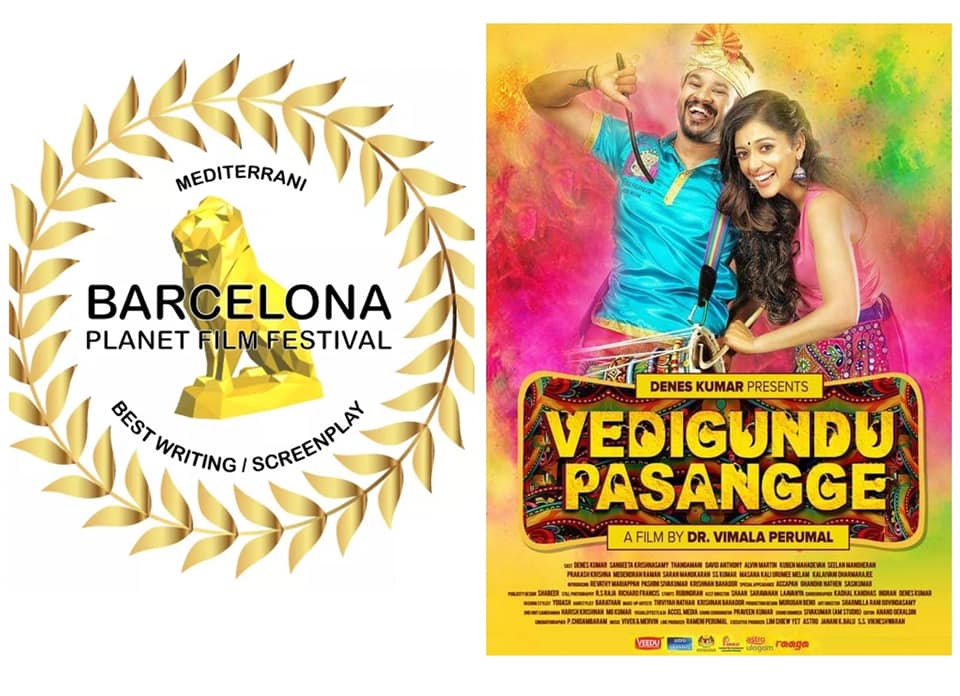 We would like to congratulate team 'Vedigundu Pasangge' on yet another victory!
Follow us on Instagram, Facebook or Telegram for more updates and breaking news.