The IIFA (International Indian Film Academy Awards) was held in Abu Dhabi, UAE, this year. They had graciously awarded the pan-Indian artist Kamal Haasan the prestigious award of Outstanding Achievement in Indian Cinema. The award was given to him by our very own Isai Puyal A.R. Rahman. Kamal Haasan received a standing ovation from everyone in the crowd, including many A-list Bollywood celebrities.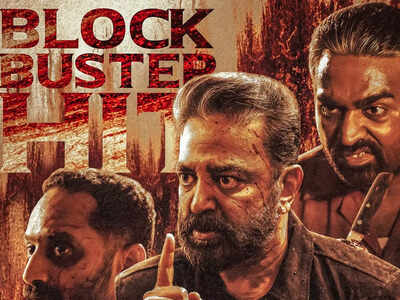 Lokesh Kanagaraj's directorial masterpiece and hit film Vikram propelled Kamal Haasan's market even further. This proved how Kamal truly ages like fine wine because his talent gets sharper and more engaging as he ages. There is no doubt that he won the outstanding achievement award because of how he has maintained his status as a major star throughout many generations.
Kamal Haasan made his debut in his first film at the tender age of 3. He was a child of cinema, a child raised by cinema, so it is no wonder that he understands the craft in all its complexity. His most outstanding works have been Nayakan, Mahanadi, Virumandi, and Apoorva Raagangal, which truly displayed the depth of his acting skill. But it's not just film; Kamal is a politician, director, and producer who has also been the host of the internationally renowned Big Boss reality TV show.
The international award show also awarded many Bollywood creatives, like Alia Bhatt for her phenomenal performance in Gangubai, Madhavan for his direction of Rocketry: The Nambi Effect, Hrithik Roshan for Vikram Vedha, and many more. It was truly a night of the stars, where we saw many talented and hard-working entertainers be honoured for their hard work.
Kamal Haasan is a man of many talents who has only the sky as his limit, we wish him and all other winners heartfelt congratulations on his win.
Source : Indian Express
Follow us on Instagram, Facebook or Telegram for more updates and breaking news.