The Ramayana is an ancient epic Sanskrit text written by Valmiki around the 8th–4th centuries BCE. It is one of the two most important texts in Hinduism, the other being the Mahabharata. The Ramayana, which is widely known by Tamils of all faiths alike, was translated into Tamil only in the 12th century AD by the prolific poet Kambar. Because of historical ties through trade, the mythology of Ram soon found its way to Southeast Asia. Just as there are many regional variations of the Ramayana across South Asia, the same is true in Southeast Asia.
It is important to view this as how stories travel from one place to another and that we are a family of nations that have influenced one another culturally, economically, and historically. It also shows how this alien tale influences other cultures to express the story of Ram creatively through their own cultural heritage.
Thailand

It was through trading with the various kingdoms in ancient India that the Khmer kingdoms and Srivijaya were influenced by Hindu culture. The Thais adopted that influence from the Khmers. They perform the epics through the Wayang Kulit, which was adopted from the Indonesians. The Thai version of the epic was written down for the first time in the 18th century. Known as the Ramakien, the Thai version of the Ramayana sheds more light on Hanuman. It is still a very popular epic among Thai people, as it is regarded as an important cultural emblem for them.
Malayan Peninsula 

Known as the Hikayat Seri Rama in Malay, the Ramayana has held a wide readership among the Malay-speaking people across the Malayan peninsula. The text is believed to have been translated from Sanskrit to Malay somewhere around the 14th century AD. The Hikayat Seri Ram was instrumental for many scholars in studying ancient Malay manuscripts and cultural history. Just like the Thais, the Malay-speaking people of the Peninsula would perform the tale through Wayang Kulit.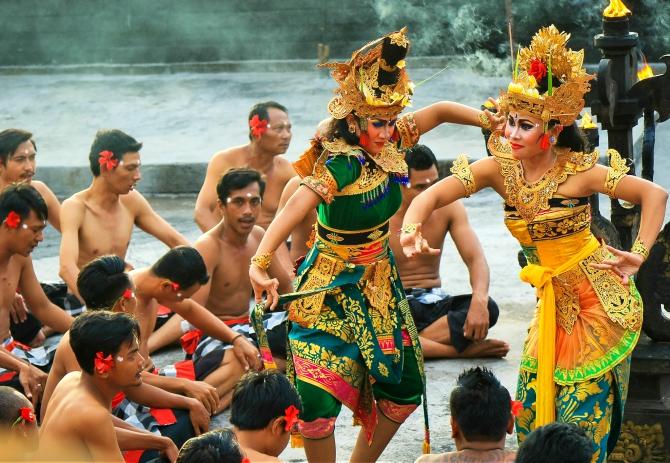 Indonesia

The Kakawin Ramayana is an ancient Javanese poem that preserved the tale of the tale. One of the longest recorded remains of Old Javanese scripture is the Ramayana, dating somewhere between the 9th and 10th centuries. In Indonesia, the tale is dramatised through the Kecak dance form, which is a traditional art form created by Balinese Hindus. It is most widely performed in temples and villages for everyone to enjoy the ancient epic tale of Ram.
Source: sea.mashable, Bangkok Post, tvpsdm
Follow us on Instagram, Facebook or Telegram for more updates and breaking news.