May 9 2018.
Do you remember what happened this time last year? The air was filled with excitement and anxiety, in a nail-bitting and heart-thumping moment, that shifted the power of the nation and over-turned a 61 year old government.
The nation held its breath as votes were counted and results were tabulated. Will Malaysia see a new dawn?
An opposition alliance, Pakatan Harapan, led by Malaysia's former ruler Tun Dr Mahathir Mohamad won a majority in parliament, putting a startling end to Barisan Nasional (BN) coalition's 60-year grip on power. The results: Pakatan Harapan won 113 parliamentary seats in contrast to 79 seats that were won by the, then ruling, Barisan Nasional government.
Malaysia received a same old, brand new leader: Tun Dr Mahathir Mohamad (Tun M).
The 92 year old Tun M stepped into his position as the Prime Minister of Malaysia for the SECOND TIME.
The 14th Malaysian General Elections was nothing short of a film-like saga with unexpected plot twists and turn of events. Tun M came out of retirement to form an allegiance against his former protege, Najib Razak. Najib, who is also the son of Tun Haji Abdul Razak the second Prime Minister of Malaysia, was caught in a multi-billion dollar corruption scandal and was smoked out of his position and power by the Pakistan Harapan allegiance. In his 10-year ruling, Najib has been said to have looted $4.5Billion from the 1MBD investment funds.
One year later, we take a look at the changes that Malaysia has seen under its new government. Did Pakistan Harapan deliver their promises?
The Nation's Beloved Father: Tun M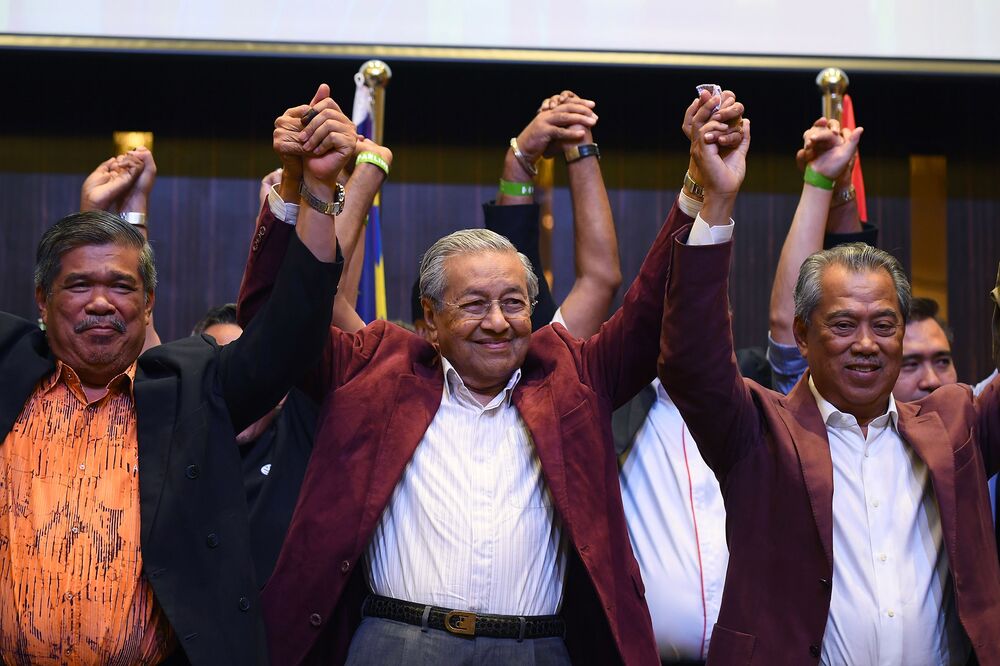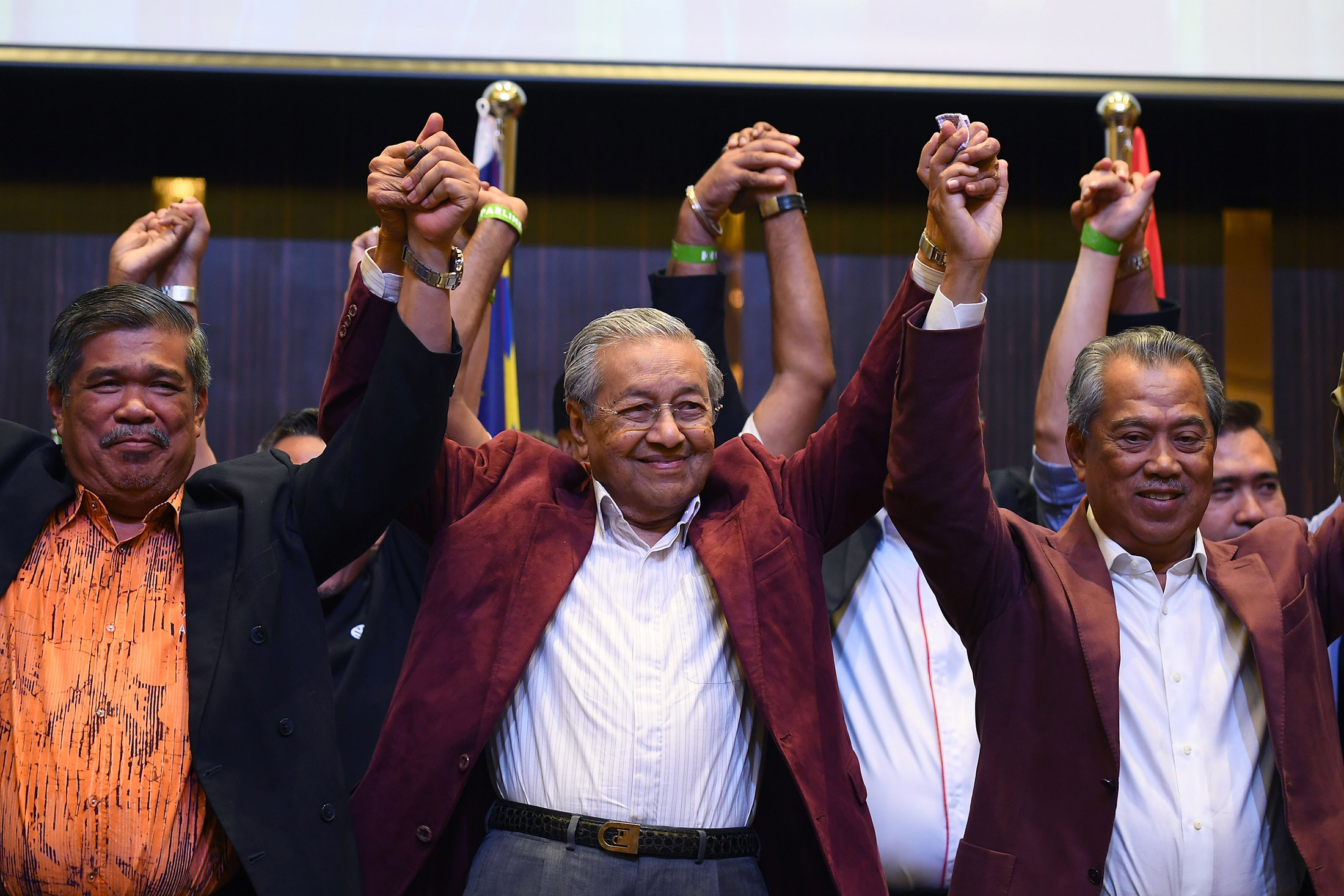 International experts have recognised that Tun M, on top of the holistic political plans and election strategies, was responsible for the overturn of the government.
Tun M started winning a place in the hearts of the Rakyat even when he had a quiant medical practice in the quiet town of Alor Star, Kedah. Word spread quickly that this young doctor brought upon miraculous healing and spread hope and kindness. His elevation through politics was a natural progression and was strongly supported by the Rakyat.
Tun M, who was Malaysia's fourth prime minister from 1981-2003, was later sworn in as Malaysia's seventh Prime Minister (on May 10. 2018), after leaving the job for 15 years ago to become the World's Oldest Elected Prime Minister. When Tun M was in office for his first run as Prime Minister, he forged strong relationships with other nations and its leaders. His re-election was warmly welcomed and acknowledged by leaders worldwide.
After the GE14, Malaysians were eager to learn about Tun M's quest and crusade to retrieve a nation lost to debts, fraud, divide and greed. During the elections, a video that of Tun M speaking to a lil girl about the nation spread like wildfire in the virtual world and even warmed the hearts of the people. In a line, he tells the little girl, "I am old, over 90 years old. I don't have much time left. But within my means, I will try my very best".
Tun M then purses his lips as tears well up in his eyes.
Tun M political ideologies and leadership is not one that sits well with every Malaysian, but there is no denying in the patriot that he is.
The Pardoning of Anwar Ibrahim
Dato' Seri Anwar bin Ibrahim (Anwar) served as Deputy Prime Minister of Malaysia from 1993 to 1998 and Finance Minister from 1991 to 1998.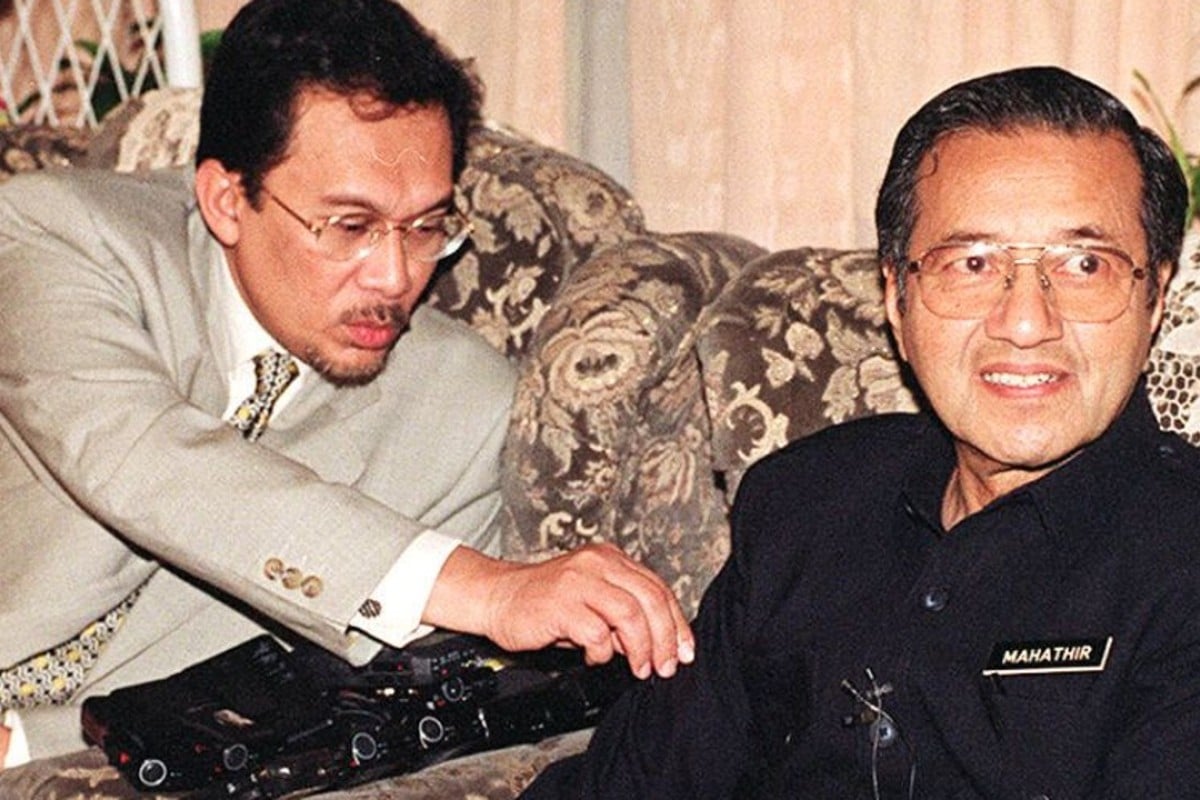 In September 1998, everything changed.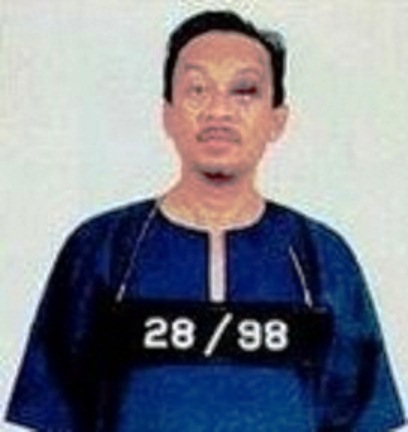 Anwar was kicked out of his position and charged for an act of sodomy. The charges were criticised by human rights activists worldwide and was deemed a blatant political fix up. He was jailed for 5 years between 1999 and 2004, and was again charged with a second sodomy act. This time, Anwar began a five year sentence in 2015.
After Pakistan Harapan's victory, Anwar received a royal pardon from Sultan Muhammad V and was released from prison on 16 May 2018.
10 Promises In 100 Days
The 194-page Pakatan Harapan manifesto also looks at delivering 10 promises in 100 days of winning the GE14. How did they fair?
Promise 1: Abolish the Goods and Services Tax
Almost immediately, the country's 6% GST was scrapped and it went back to the previously practiced Sales and Services Tax (SST).
Promise 2: Investigate scandal-plagued institutions
Pakatan Harapan acted quickly in a robust search and investigation of 1Malaysia Development Berhad (1MDB), Majlis Amanah Rakyat and Federal Land Development Authority. The ex-prime minister, Najib Razak, faces 42 counts of corruption and money laundering and may face up to 20 years in jail.
Promise 3: Introduce Employees Provident Fund (EPF) scheme for housewives
The EPF for housewives ensued on 15 Aug 2018 with the government making an allocation of RM20 Million.
Promise 4: Re-introduce fuel subsidies for targeted groups
Fuel prices became stagnant after GE14 at RM2.20 (RON95), RM2.47 (RON97) and RM2.18 (diesel) and these rates remained unmoved after elections concluded until now.
Promise 5: Standardise and increase the minimum wage
The Minimum Wages Order (Amendment) 2018 came into effect nationwide on 1 January 2019. Th wages have been raised to RM1,100 per month as compared to the previous RM1,000 per month.
Promise 6: Postpone repayment to the National Higher Education Fund Corporation (PTPTN) for those earning below RM4,000
As of July 2018, The National Higher Education Fund Corporation (PTPTN) allowed borrowers earning less than RM4,000 a month to defer repaying their study loans.
Promise 7: Relook the awarding of mega projects to foreign countries
The government put a halt to the RM55 billion East Coast Rail Link but may resume the project on a smaller scale. The High Speed Rail (HSR) project that was meant to connect Malaysia and Singapore was also cancelled.
Promise 8: Set up a task force to study how to return autonomy promise to Sabah and Sarawak, as set out in the Malaysia Agreement 1963
Promise 9: Abolish FELDA settlers' debts
Since May 2018, the government has been drafting a recovery plan to turn around Felda through three major phases – reshuffling board members and top management, an operation transformation plan and rationalisation of non-core businesses. Felda White Paper promises RM6.23 billion financial aid boost for Felda.
Promise 10: Introduce national healthcare assistance initiative
The Skim Peduli Sihat enables households in the B40 class to receive up to RM700 in financial aid for healthcare and free vaccinations.
Pakatan Harapan Milestones
How far has this government come within a year of election. Here are some of the Pakatan Harapan milestones:
The East Coast Rail Link (ECRL) project will resume at a reduced cost of RM44 billion from RM65.5 billion
25% broadband price reduction
RON95 petrol capped at RM2.08 per litre
Malaysia recovered US$322 million (about RM1.3 billion) worth of 1Malaysia Development Berhad (1MDB) assets
RM805 million in savings made through the renegotiation of infrastructure projects by previous government
Malaysia's foreign direct investments (FDIs) increased by 48% in 2018
Goods and Services Tax (GST) abolished
Introduction of Bantuan Sara Hidup (BSH) aid for lower income group
Opposition member of Parliament appointed as Public Accounts Committee (PAC) chairman
Appointing individual who does not represent any political party as Dewan Rakyat Speaker
Resolving the financial crisis facing the Pilgrims' Fund Board or Lembaga Tabung Haji (TH)
Unlimited travel pass for commuters (My100 and My50)
Introduction of the Suri Incentive Scheme (i-Suri) with the Employees Provident Fund for housewives registered with e-Kasih
Smoking ban in all eateries
Felda White Paper spells out RM6.23 billion financial aid boost for Felda
And, the future?
May 9 will forever be etched in the memories of Malaysians.
But, there is still so much more to do. While progress is quick, a more holistic approach that supports the needs of all races should be considered. The Unemployment Rate in Malaysia remained unchanged at 3.30 percent in February from 3.30 percent in January of 2019 and is HIGHER than the average Unemployment Rate (from 1998 until 2019) of 3.28 percent. The recent revealing of the quota system in Matriculation intake caused an uproar for the staggering difference in allocation. 
The transformation of a nation is one that inches through generations. While a government and politicians can be quickly overturned, change needs time and a deep setting with societies' consciousness. We mark a year from May 9 with thoughts on betterment and hope for improvement.
Follow us on Instagram, Facebook or Telegram for more updates and breaking news.