It is time to say goodbye to a Bigg Boss Tamil Season 3 participant as the competition is starting to get heated up!
#Vanitha gets eliminated!#BiggBossTamil3 #BiggBossTamil #BiggBoss

— Vijay Television (@vijaytelevision) July 14, 2019
This week, the popular reality show, hosted by actor-politician Kamal Haasan, was met with an elimination. The four Bigg Boss participants who were voted were Vanitha Vijayakumar, Mohan Vaidya, Saravanan, Jangiri Madhumitha and Meera Mithun. Now, we know that Vanitha Vijayakumar has been evicted from the house.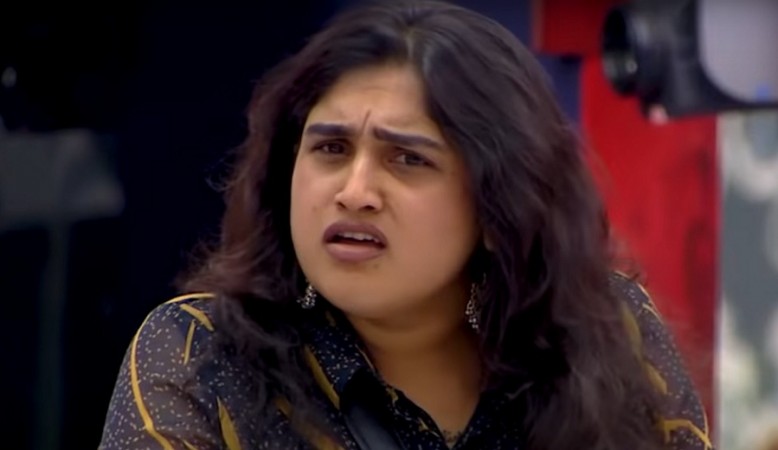 Things were not without some hair-pulling drama as fans and other fellow contestants were unhappy with Vanitha's mannerisms and antics in the house. Things outside the Bigg Boss house got heated as well as Vanitha's ex-husband Anand Rajan had filed a complaint against her in an alleged kidnapping of their daughter in February. A video showing Vanitha in a physical brawl with her father, ex-husband and children has also been doing its rounds online. Police officials approached Vanitha to enquire about this issue while she was in the show.
What do you think of Vanitha's elimination from Bigg Boss Tamil 3?
Follow us on Instagram, Facebook or Telegram for more updates and breaking news.