Vijay Sethupathi has us scouring through the boxing scenes in Jayam Ravi's 2004 film, M Kumaran S/O Mahalakshmi, to spot him in the crowd. Times have changed tremendously for this award-winning actor, producer and script writer. Fondly known as Makkal Selvan, his rise to glorious roles was not short of storms and struggles. Now, with over 25 movies under his belt, Vijay Sethupathi is one of the most sought after actors in the industry, enthralling a global fanbase.
In the recent Petta Audio Launch, Superstar Rajinikanth took it to stage to express his work experience with Sethupathi saying "Avar saatharna nadigar ille, Maha Nadigar", which translates, "He is not an average actor. He is a Great actor!". Imagine hearing that from your idol!
In celebration of his birthday, we wanted to look back at our favourite Vijay Sethupathi movie roles over the years.
1. Ram in 96
"Ram"… "Solle Jaanu"
This phrase has been echoing in the intricate gyri of our brain since the day 96 hit cinemas. Director Prem Kumar's 96 was a movie that tapped into our nostalgia for happy visitations of the past. Vijay Sethupathi plays the role of travel photographer and thrill seeker, Ram, who finds himself reminiscing his adolescent romance when he is reunited with his love interest, Jaanu (Trisha), after 22 years. In an ode to unconditional love, Vijay Sethupathi leaves us with many 'What-If's long after the credits have rolled, as we left the cinema feeling like we just walked out of a time machine, both overwhelmed and poignant that such memories will remain in the pockets of the past.
'Vijay Sethupathi and Trisha give their career-best performances and they convey their emotions with their eyes' – K Janani, India Today
2. Vedha in Vikram Vedha
"Oru kadhai solleta sir?"
Vikram Veda, in a nutshell, was an exploration of the concept of Yin and Yang, there is a little good in the bad and a little bad in the good. With a strong script and gradual unveiling of character in depth, Vikram Vedha blurred the lines of the polar ends that we comfortably reside in in this good cop-bad gangster combo. Starring opposite Madhavan, Vijay Sethupathi plays the antagonist, Vedha, in this Pushkar-Gayathri film.
From his mass intro scene right to his nonchalant approach during police interrogation, Vijay Sethupathi delivered a stupendous performance in this neo-noir film that won him Best Actor Award at the 10th Vijay Awards.
3. Michael in Iraivi
Karthik Subaraj uses his undeniable flair at storytelling to relay stories with an impactful message. Like the themes of feminism and women's rights that were explored in Iraivi. Vijay Sethupathi's character as Michael, an artefact dealer, and his bromance with the character of Jagan (Bobby Simha), took us on ride of subtlety throughout the most intense screenplays.
Michael marries Ponni (Anjali) despite still being in love with artist Malar (Pooja Devariya). Vijay Sethupathi's portrayal of Michael is in the details, like the way his body shudders when he is startled by Ponni's attempt to slap him. Love him or hate him, Vijay Sethupathi took us through the depths and darkness of male arrogance in Iraivi.
4. Rasool Ebrahim in Chekka Chevanthe Vaanam
In many ways, Chekka Chevathe Vaanam (CCV) was a let down for most of us. We got lightheaded and slightly breathless when the first full cast announcement was made. Now, pair that with Mani Ratnam's cinematic magic and Mozart of Madras' (AR Rahman, of course) music! To our dismay, CCV turned out to be an orchestra of endless gunshots and overwhelming pageantry of toxic masculinity with Mani Ratnam delivering some of his signature shots throughout the film. Besides Prakash Raj's impeccable dialogue deliverance in a long take (similar to his role as Tamizhselvan in Iruvar) and Jyotika delivering 1,746,528 emotions by repeating the words, "Nalla irrupiya Thambi, Nalla irrupiya Thambi", nothing much really happened.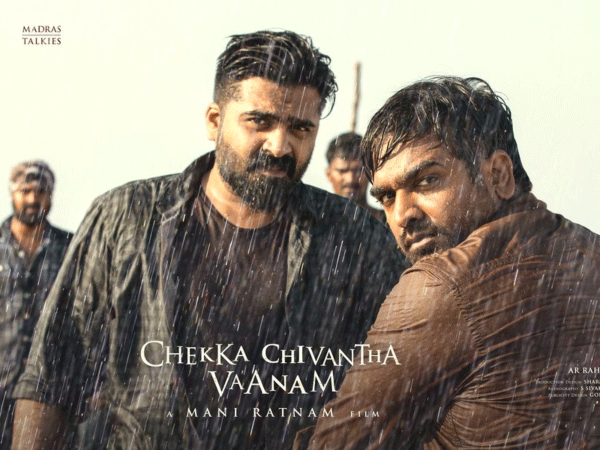 But, in a distant clearing of the chaotic cinema fog, we caught a glimpse of one man who played the supporting role of Arvind Swamy's best friend. Vijay Sethupathi was literally us throughout the movie watching the ridiculous family drama unfold, bored and unimpressed. His portrayal of Rasool Ebrahim breathed air to the pile of cliches that was CCV and left us wishing there was more of the movie after the final plot twist was revealed.
5. Jittu in Petta
Jittu Ji Ne, Thappad Maara!
We are definitely still feeling the Petta fever. Even though it is an extended version of a Rajini fan show by Karthik Subaraj, Vijay Sethupatti took us for a ride with his character as Uttar Pradesh gangster, Jittu. We wished that he worked harder in removing the lingering Tamil accent taint in his dialogues (because a thick Tamil accent just doesn't make sense if you have been living in Uttar Pradesh for 20 years) but we must say, he fit right in the frame with Superstar Rajinikanth.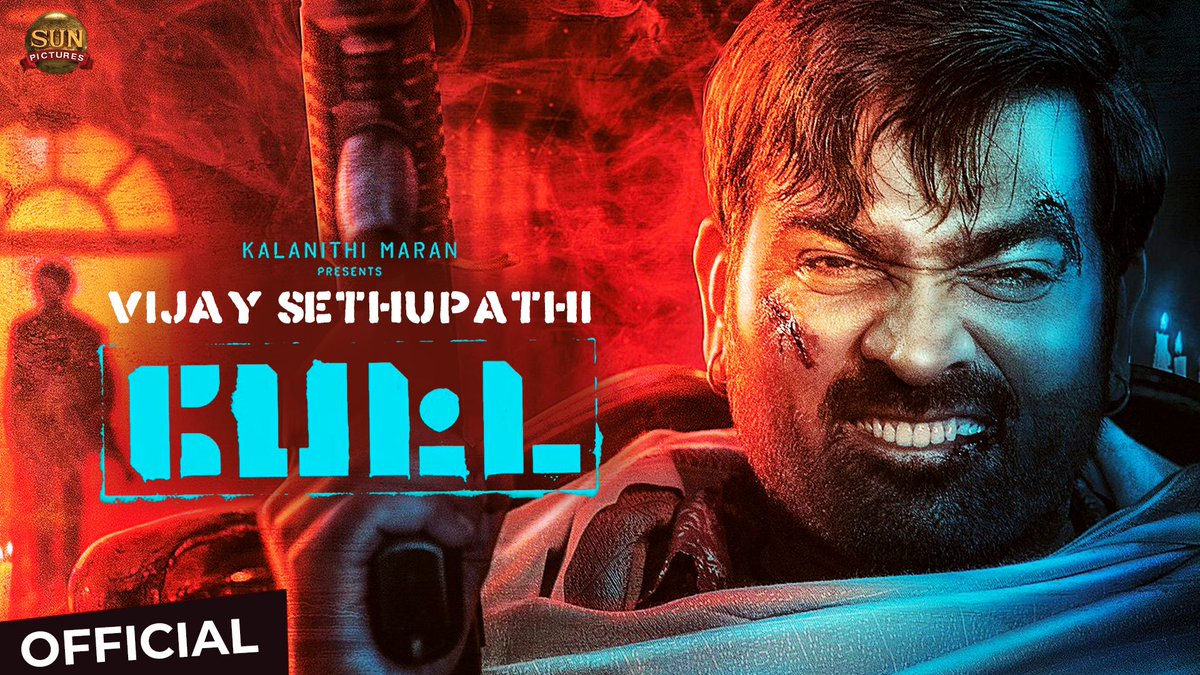 Karthik Subaraj anticipated this reaction from movie goers and held a frame for 2 seconds longer of Superstar Rajinikanth and Vijay Sethupathi. Thalaivar delivered Marana Mass in the entirety of the film and Sethupathi was not far left behind.
7. Murugesan in Panaiyarum Padminiyum
Step aside Herbie, we have a movie with a better plot and deeper love for a car, a vintage mint green Premier Padmini to be exact. Who better to be cast as driver of this beloved automobile than Vijay Sethupathi. His comical potrayal kept us entertained for hours and this was a sure way to win our hearts over!

With many more movies and challenging roles lined up for him in 2019, we can't to wait to catch more of this Makkal Selvan in the big screens!
Happy Birthday, Vijay Sethupathi!
Follow us on Instagram, Facebook or Telegram for more updates and breaking news.