And we are not joking at all!
Popular comedy reality TV show, Kalakka Povathu Yaaru, will be bringing comedy and hysterical laughter in a special tour to Kuala Lumpur on 30 March 2019 at the Malawati Indoor Stadium.
Star Vijay TV's Kalakka Povathu Yaaru has become one of the most sought after comedy show as it showcased innumerable talents in the field of humour and comedy over the years. The show has served as a stepping stone for many aspiring talents, including comedian-turned-actor Sivakarthikeyan, to springboard into the prestigious Kollywood film industry.
The contestants and judges of Kalakka Povathu Yaaru and the Siricha Poochi team promise 3 hours of howling laughter with the talented bunch of funny people at the Kalakka Povathu Yaaru Tour In Malaysia. Anchors, Erode Mahesh, Priyanka and Thadi Balaji, and comedians, Tiger Thangadurai, Vadivel Balaji, Pugazhenthi & Nanjil Vijayan from Siricha Pochi Team will be spearheading the evening to leave us all rolling in the aisles in a fit of laughter.
Kalakka Povathu Yaaru contestants Azhar, TSK, Naveen, Aranthangi Nisha, Pazhani, Dhina, Sathish, Bala and Vinoth are also set to be performing in Kuala Lumpur at the Kalakka Povathu Yaaru Tour organised by Milky Way Studios.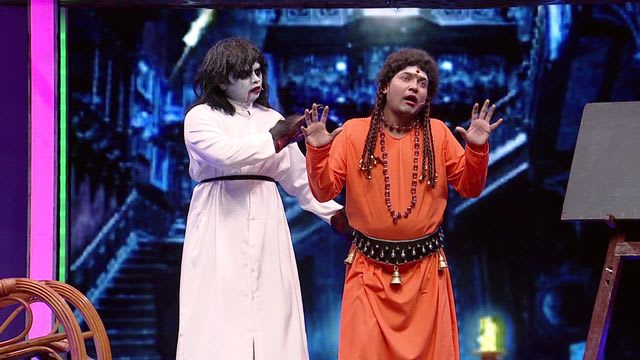 The Kalakka Povathu Yaaru Tour will adding some local flavours into their show as they feature Malaysian talents Rabbit Mac, THR Uthaya, Dharshamini, Puvanan and Mahen Vigadakavi. One of the highlights of the show will be a comedy debate between the local Malaysian artistes and the Kalakka Povathu Yaaru team!
For ticket purchase and other enquiries, head over to MyTicket.Asia
Follow us on Instagram, Facebook or Telegram for more updates and breaking news.