First of all, we need to catch our breath from all the hyperventilating after seeing this couple arrive at the MET Gala 2019!
Celebrities have been raving about the highly coveted annual MET Gala that is held as a fundraising gala for the benefit of the Metropolitan Museum of Art's Costume Institute in New York City. The entire event is meticulously curated for months by Anna Wintour, the Vogue editor-in-chief and chairperson of the Institute, and her trusted team. The theme for this year's MET gala is 'Camp' and it left many of us confused if they meant pitching a canvas in the wilderness.
What it turns out to be is the theme for the MET Gala 2019 is inspired by Camp: Notes on Fashion is an exploration of how over-the-top fashion has been used as both a form of expression and escapism throughout history and was inspired by Susan Sontag's 1964 essay that defines camp as "love of the unnatural: of artifice and exaggeration."
And EXAGGERATE they did!
Lady Gaga stripped on the red carpet, Kim Kardashian cinched her waist beyond humanly possible measures and Billy Eliot arrived on a throne carried by 6 beautiful men.
And then came Priyanka Chopra Jonas.
The MET Gala is a very significant moment for Mr & Mrs Jonas as it was one of their first public appearances together. They were dressed in Ralph Lauren in 2017.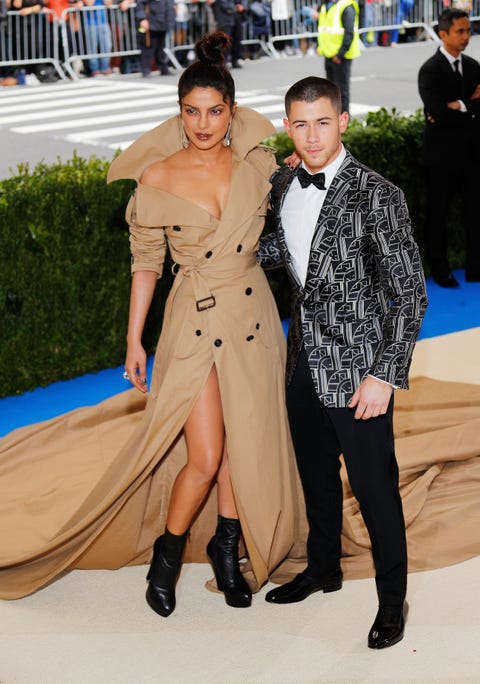 Fast forward 2 years later, the (now married) couple, stole the show as they arrived in Dior. Priyanka wore a silver Dior Haute Couture dress with a feathered skirt and a thorny crown and Nick complemented her in white suit by Dior Men.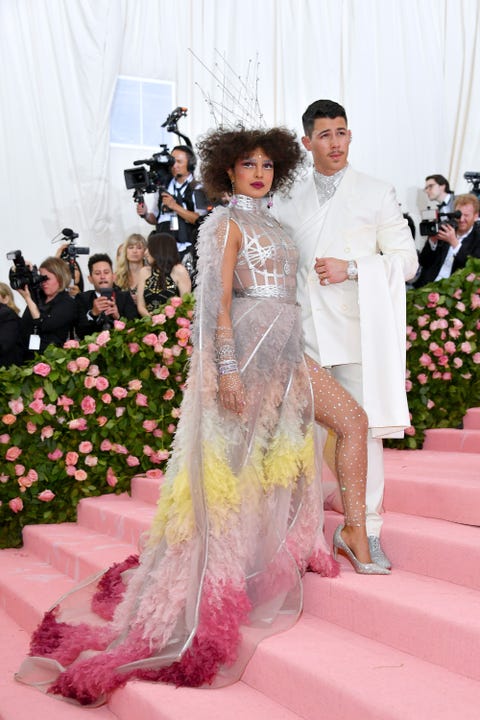 Follow us on Instagram, Facebook or Telegram for more updates and breaking news.