The highly anticipated Ponggal flick, Thaana Serndha Kootam, has hit cinemas nationwide.
Starring Suriya, Keerty Suresh, Karthik, Ramya Krishnan, Senthil, the movie is enjoying overwhelming success at the box office, and raking in a bunch of positive reviews. I thoroughly enjoyed Vignesh ShivN's new brainchild, I can't remember the last time I laughed so hard in the cinema. I also squealed with excitement when I saw familiar faces like Senthil and Karthik on screen, because they took me right back to my childhood! *so much feels*
The movie was well-written, full of surprising twists, and had its memorable moments. Here are 5 things that I liked and didn't quite like about the movie:
'Sodakku', the super-cekap opening number 
One of the things that give Tamil movies the 'oomph' factor is the upbeat opening number that is saturated with inspiring words. The opening song also sort of tells us about the hero's persona, his beliefs and values, and pretty much what the movies is going to be about.
At the start of Thaana Serndha Kootam, we see three different but similar scenarios about how tough it is to get a job in India when you're not from a rich family. Despite having the right papers and qualifications, all three candidates did not land the job – simply because they had no money to bribe their superiors.
In one of the scenes, we see Suriya's character, Iniyan, accompany his friend to a job interview at a police station. The police officer goes on to ramble about how the selection process is strict and tight and blah blah blah – but okay lah can be 'adjusted' with a certain amount of money. Iniyan refused to give in to the officer's demands, instead he stood up and slapped him on the face.
I don't think I'm the only one who watched TSK mainly for Sodakku song than Surya.

— nalinan ॐ (@CallMeNalinan) January 14, 2018
The way 'Sodakku' is presented right after that scene gave me goosebumps. Anthony Daasan's high powered and vibrant vocals fit the song perfectly (although I thought it didn't quite suit Suriya). Everything about the song was perfect. The lyrics, penned by Mani Amuthavan and Vignesh ShivN, boldly voiced India's disapproval and annoyance towards corruption. I felt everything that the lyrics wanted me to feel. Choreography was on point, and despite being 42 years old (I know right), Suriya nailed every bit of the high-tempo dance.
Oh, and to the guy who sat next to me in the cinema, sorry the seats kept moving because I honestly did not know how to stop myself from dancing to this song.
2. Ramya Krishnan's 'Jhansi Rani' had me like dayummm son 
I'm of those people who are tired of the way women are represented in Tamil cinema. I absolutely hate it when girls are just there for eye-candy, cuci-mata purposes with no real character. "Go get the bad guy", "my father wants me to marry someone else please come rescue me." I CANNOT.
So imagine how hard I squealed when I saw Ramya Krishnan's badass introduction in the movie. When Jhansi Rani, a woman CBI officer, turned to Iniyan and said "Let's do this raid – I fear no one", I was like HELL YES!
I completely understand that Tamil movies revolve around heroes and their punchlines, but that doesn't mean that women cannot play a significant role in the movies. And this scene was the perfect example. With the undaunted and assertive Iniyan by her side, Jhansi Rani led the team of CBI officers to a minister's house to carry out the raid. Throughout the entire scene, she was bold, she was brazen,  authoritative – and proved that she was not a woman you want to mess with. We all live to see Ramya Krishnan like this, don't we?
Remember how she pulled off Neelambari in Padaiyappa? Remember how strong and commanding she was in Baahubali? Yeah she's back!!!
Except that no, not really…
3. Jhansi Rani only lasted like 20 minutes 
Turns out Jhansi Rani is actually Azhagu Meena from a small village. She's a mother of many daughters who had to find ways to feed her family after her husband fell ill and became bed-ridden. In order to make ends meet, she joined Iniyan's team of con-men who posed as CBI officers to conduct raids and seize valuables. Yeah, kind of like Robin Hood style.
Although I loved the twist in the movie, I would have much preferred to see Ramya Krishnan in a more domineering role. Apart from her introduction scene, there were no other instances where we saw her as a tough, no-nonsense leader. She became more timid, constantly turning to Iniyan to tell him she was paranoid about getting caught, and he had to assure her that everything was going to be fine.
Having said that, Ramya Krishnan still did an amazing job at pulling off a dual, layered role with brilliant acting.
4. When Iniyan fell in love with Madhu because she was "gutsy and intelligent" 
Can we get a standing ovation for this scene please?
If I had to pick one thing that I absolutely loved about this movie, it is the way Vignesh ShivN handled female characters in the movie. Most people might not be happy about the lack of romantic scenes in the movie – but I absolutely loved it. I love that Vignesh ShivN did not unnecessarily disrupt the plot and digress for the sake of romantic scenes, which is the case in most tamil movies. When Iniyan realised that he had feelings for Keerty Suresh's Madhu (who was one of the con artist in his fake CBI team), he confessed that his feelings for her brewed because she was brave and intelligent in her own way. The scene only lasted 30 seconds, but it was refreshing.
None of that close-up shots on the heroine's lips or neck, or her dhupatta flying slow-mo in the wind and getting caught in his face. None of that "I love her so I'm going to start following her everywhere she goes" bullshit.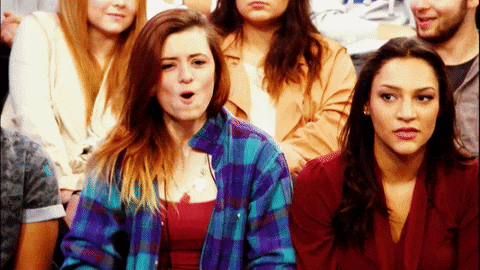 In fact, when Madhu wanted to confess her feelings for Iniyan, she merely confronted him about it. "Yes or no? Do you want to do this or not?" When Iniyan said no, given the circumstances, all the said was, "Oh okay that's fine," and both of them carried on with their lives.
Even though her role wasn't as prominent as Suriya's or Ramya Krishnan's, Keerty Suresh did a great job as Suriya's love interest.
5. After all that genius twists, the ending was "Meh" 
Thaana Serndha Kootam is essentially a movie about heists. Apart from the lack of action scenes, the plot reminded me of movies like Dhoom, Ocean's 11, and even Fast Furious 5. The movie was full of ingenious twists and surprises, constantly surprising you along the way. While nearing the end of the movie, Iniyan gets caught (eventually) and is surrounded by at least a hundred policemen, all aiming their rifles at him. While I hoped that he'd escape in some sly and cunning way, Vignesh ShivN disappoints. Two intimidating superior officers with a hundred cops in back-up listened patiently as the highly wanted criminal Iniyan tried to explain his actions to them. Turns out, Iniyan had also planted his own men in the police squad, which was supposed to explain why no one shot him.
This is a complete waste to the build up of Karthik's character, Kurinji Vendan. Throughout the movie, he was portrayed as a badass, merciless police officer who will shoot you on sight, and it seemed very likely that he was going to shoot Iniyan for messing with the police and CBI department – but he didn't.
In the end, Iniyan just walks away from the scene, unscathed, because his speech about corruption toned down the incredibly intimidating and badass Kurinji Vendan, who for some baffling reason did not pull the trigger on the man he spent so much time hunting down. It's either you shoot him, or at least, apprehend him.
Overall, the movie was extremely entertaining. The plot is cleverly devised, the jokes are witty and not overly done. The dialogues are well written, and music – left in the good hands of the genius that is Anirudh – is excellent and memorable.
Follow us on Instagram, Facebook or Telegram for more updates and breaking news.