S Elayaraja is a popular artist from Tamil Nadu who is fascinated by the captivating beauty of Indian women in traditional attire doing daily household chores. In his collection of Dravidian Women, Elayaraja captures the glistening shine of the zari and fluid movements of the silky sarees in this 'too-real-to-be-a-painting' artwork.
Popular Bangalorean art collector, Dhanalakshmi Fordyce, describes Elayaraja by saying, "He is the Raja Ravi Varma of modern times. He is one of the more promising artists I have seen in recent times. I admire the way he manipulates the play of light and pays great attention to the details. His paintings are breathtakingly beautiful and I am sure everyone will love his just as I do".
Here are 12 Realistic Oil Painting Of Indian Women By S Elayaraja:
1.
2.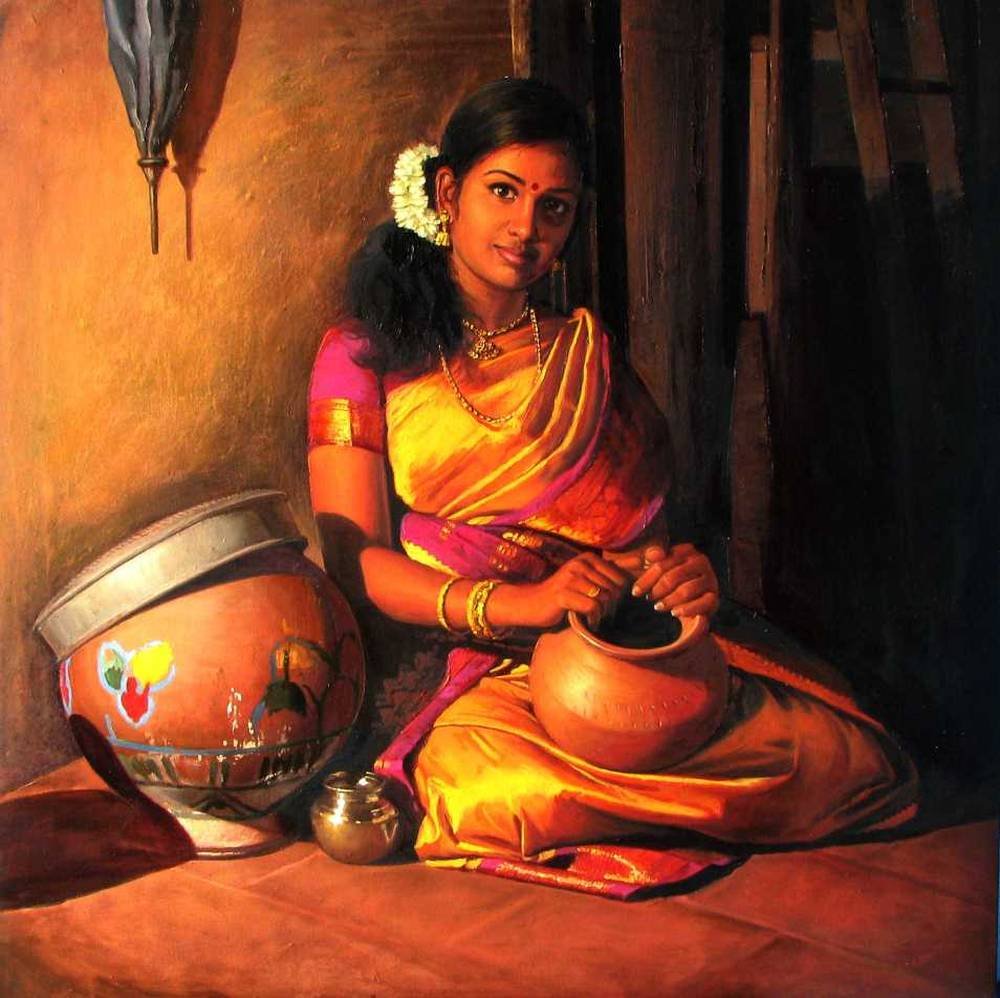 3.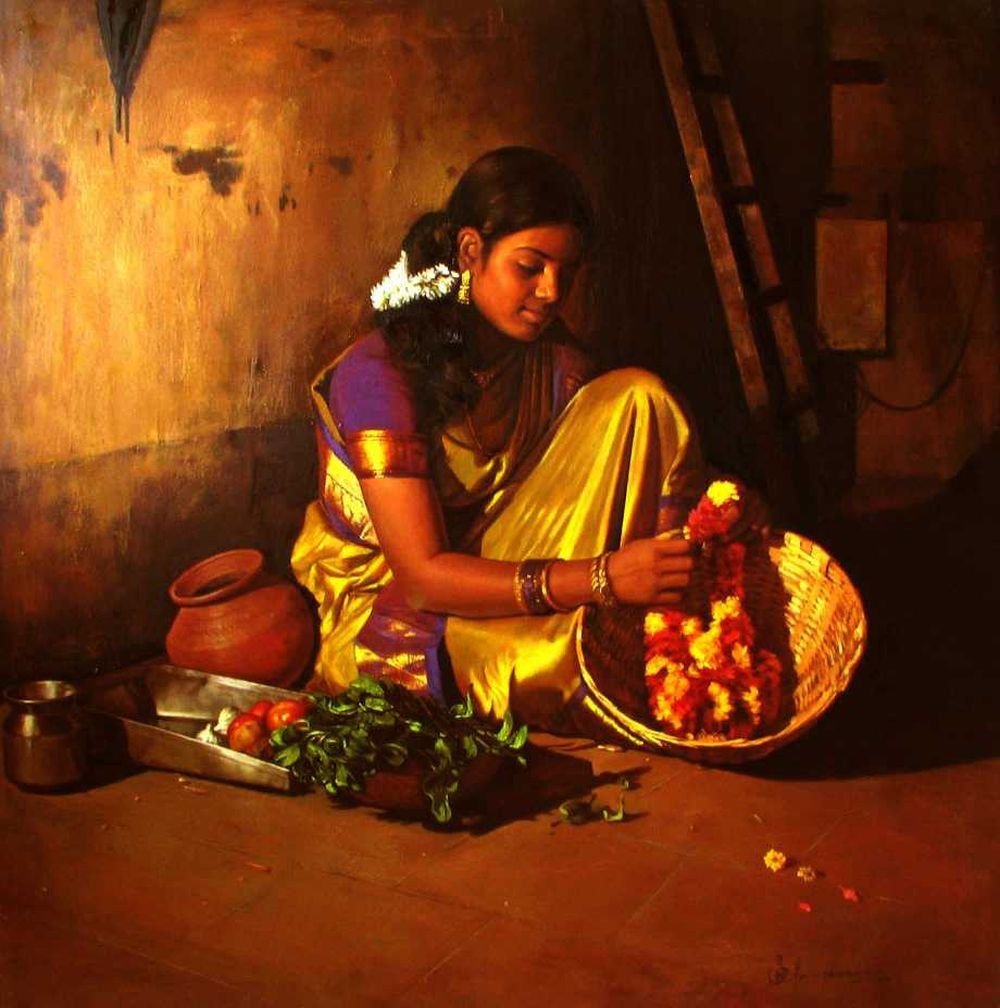 4.
5.
6.
7.
8.
9.
10.
11.
12.
To purchase S Elayaraja's artwork, head over to ArtZolo.com
Follow us on Instagram, Facebook or Telegram for more updates and breaking news.